Forthcoming Shows
Making my Melbourne debut as part of the Midsumma Festival for a limited season 15-19 January, 2014!
If you have friends in or going to Melbourne (for the tennis!) who you think might be interested please let them know.
I have been passionate about all things Coward for over 30 years and revel in the opportunity to present his music to audiences, old and new.
Sir Noël Coward was a playwright, composer, director, actor and singer. He was known for his wit, flamboyance, and what Time magazine called "a sense of personal style, a combination of cheek and chic, pose and poise", and so much more. Whether hearing this fabulous material for the first time, or coming back to it like an old friend, Coward's work always guarantees a wonderfully entertaining evening.
To think that Sir Noël was worried that his legacy would be forgotten? Far from it! His plays are regularly performed throughout the world and his songs continue to delight. The true mark of a classic, many of his songs, such as Mad Dogs and Englishmen and A Bar On The Piccola Marina, have not lost their relevance, appeal, or humour. In later years, when his career picked up after a brief lull, it was known as "Dad's Renaissance". Well… it's happening again. There is definitely a resurgence of interest in Coward's work, even amongst young people!
Ever the "Renaissance Man", I bring to Midsumma my tribute to the ultimate "Gay Cabaret Entertainer" (a term Coward actually employed to describe Helen of Troy!).
Here's what was said about it in Sydney: "…balladeer Robert Green, with Alexander Sussman tinkling away at the piano, wowed audiences with a medley of songs from The Master, Noël Coward." – Sydney Arts Guide
The when, where and how:
15 – 19 January, 2014
Thu – Sat 7pm, Wed and Sun 6pm
Tickets: $23 Full, $20 Concession, $18 Grps 8+
Bookings: 03 9663 8107 or online
www.midsumma.org.au/program/performing-arts/here-and-now
www.thebutterflyclub.com
Venue: The Butterfly Club – Carson Pl (off Little Collins St), Melbourne
*Running time 60 mins, no interval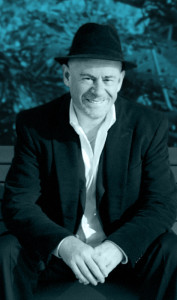 Join the mailing list to receive notification of my next show.